Join a community of doers and dreamers.
As a nationally ranked Tier-1 research institution with over 31,000 students, and faculty who are leaders in their field, it's easy to see why so many Hawkeyes go on to great success after graduation. The university is located in Iowa City, one of the the nation's top college towns. Students are able to take advantage of everything this amazing city has to offer.
We were the first state institution to admit men and women on an equal basis in 1855 and produced the first campus daily newspaper, The Daily Iowan. Our accomplishments don't stop there. Between faculty and alumni, 40+ Pulitzer Prize-Winners have ties to Iowa as do 7 Poet Laureates, Emmy, Grammy, and Tony winners. Our alumni have also been named to Forbes 30 under 30 lists, received Fulbright Scholarships, and collaborated with NASA.
We are the Hawkeye Nation. Join a legacy at Iowa.
events, shows, activities in Iowa City throughout the year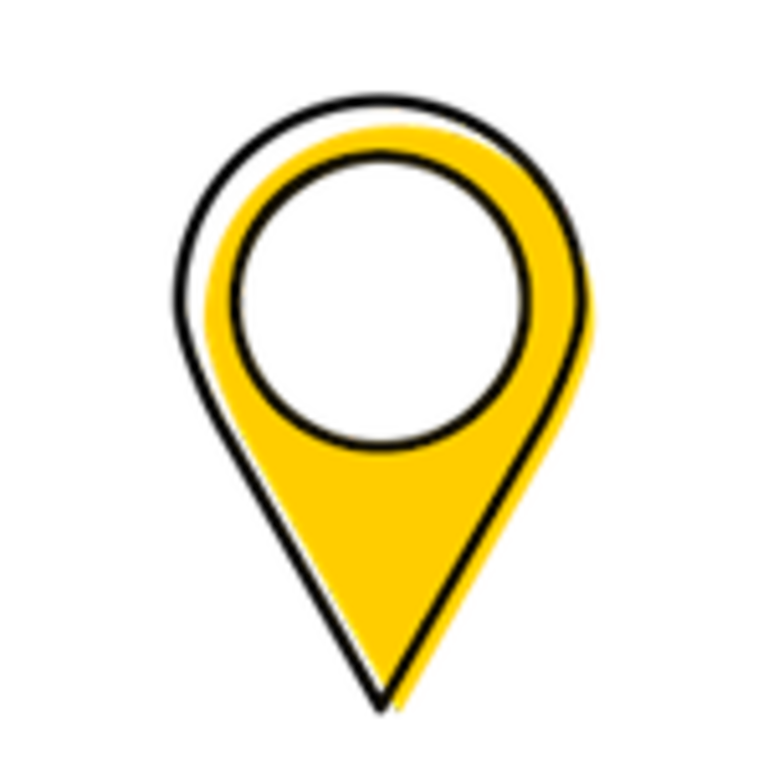 Iowa is within a five-hour drive to Chicago, Kansas City, Minneapolis, Omaha, and St. Louis.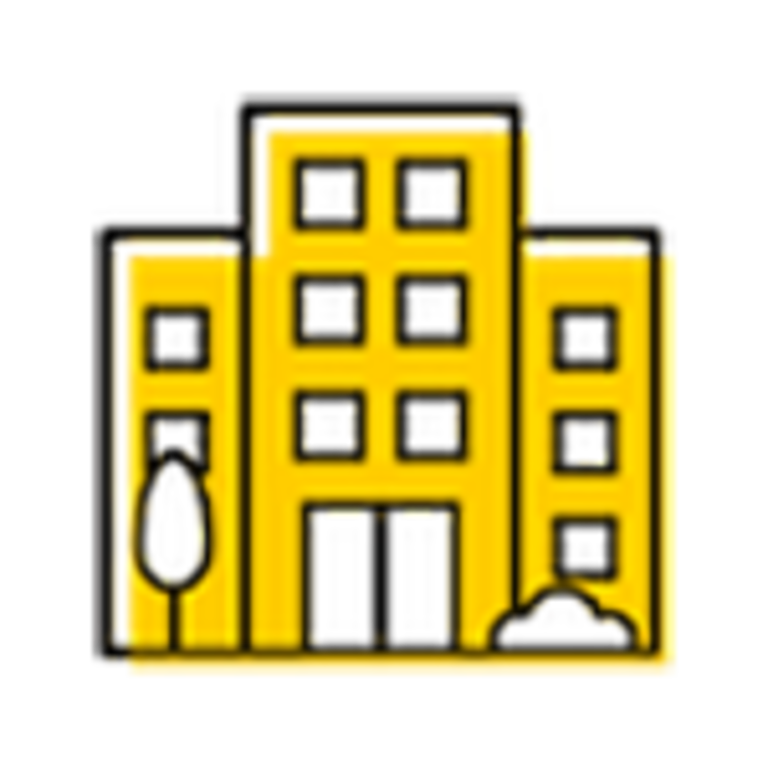 Our campus blends into the Downtown District and offers students easy access to our off-campus community.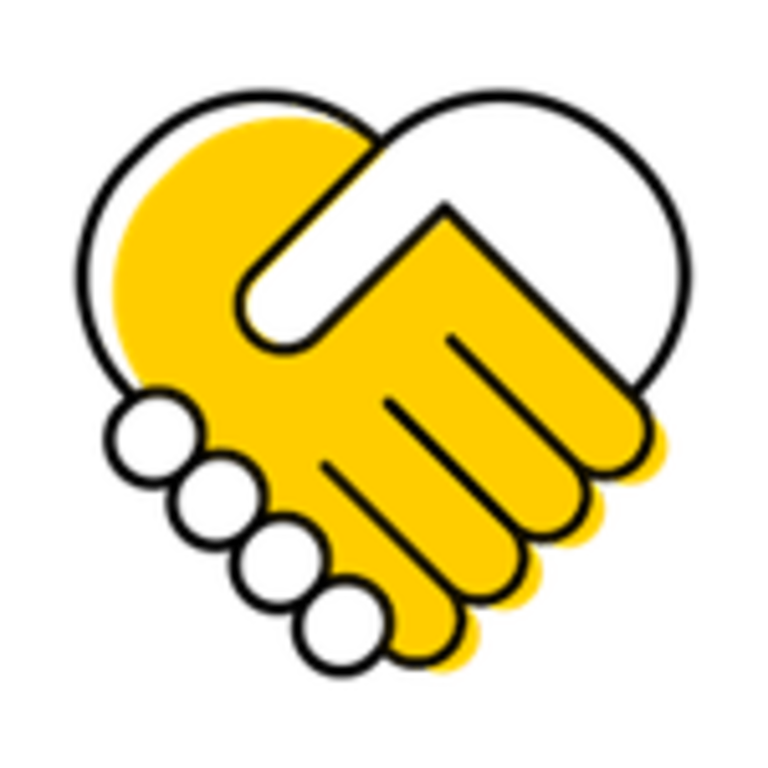 At Iowa, you'll have access to Big Ten resources and class sizes you'd only find at a private institution.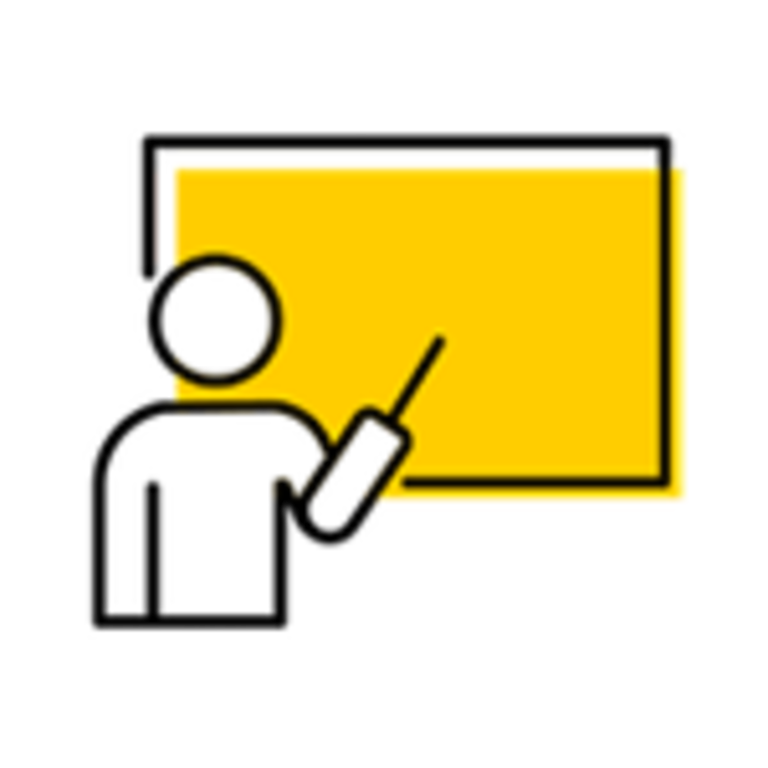 Our faculty includes Pulitzer Prize-Winners, award-winning researchers, and nationally recognized staff. 
Iowa City: A Vibrant Community
---
"The greatest small city of the arts."
Iowa City has been ranked one of the best college towns in the nation, and for good reason. Not only do we provide the resources of a big city and the feel of a small town, but we're also a community that comes together to show our Hawkeye Pride, support our neighbors, and push toward a better future, together.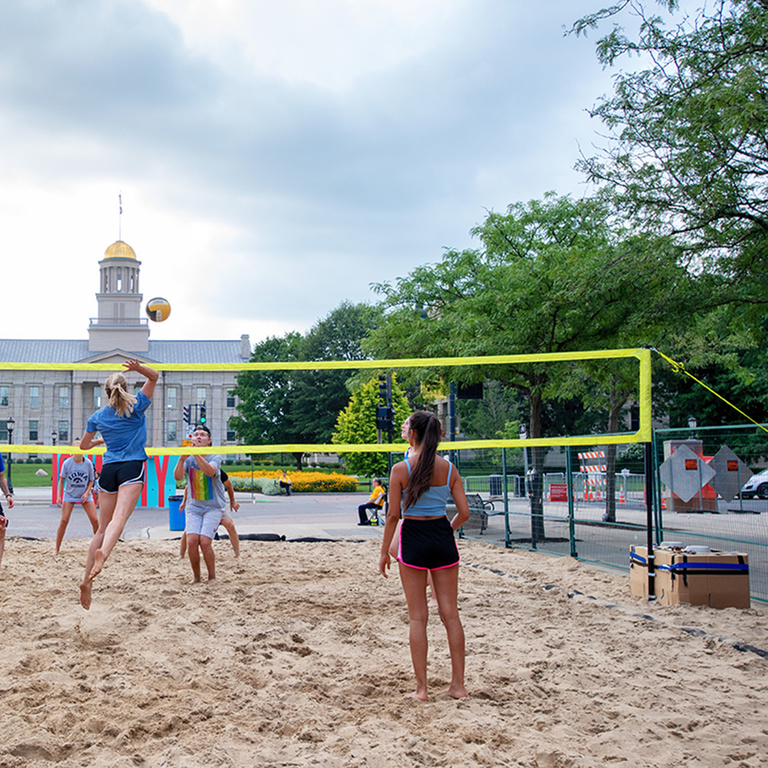 Our campus blends into the Iowa City Downtown District which means events like the Block Party and Jazz Fest are only a crosswalk away. Add in the local shops, Ped Mall, and dozens of restaurants and you'll see why Iowa City is one of the best college towns in the nation.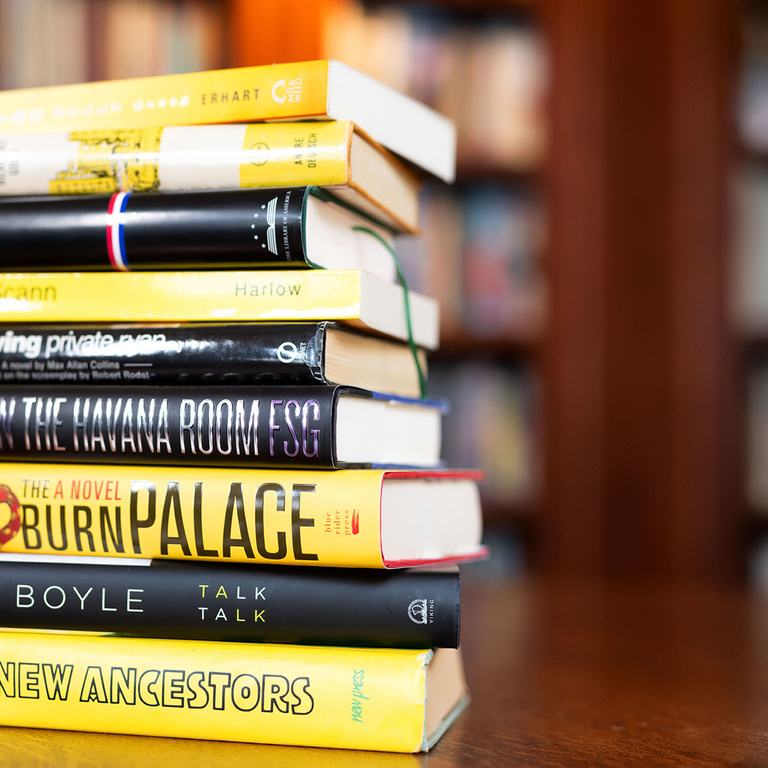 Iowa City has been influenced by literature since The Writer's Workshop began in 1936. Now, words are found along the literary walk, etched on sculptures, and printed on the volumes of work published by Iowa graduates in the Glen Schaeffer Library.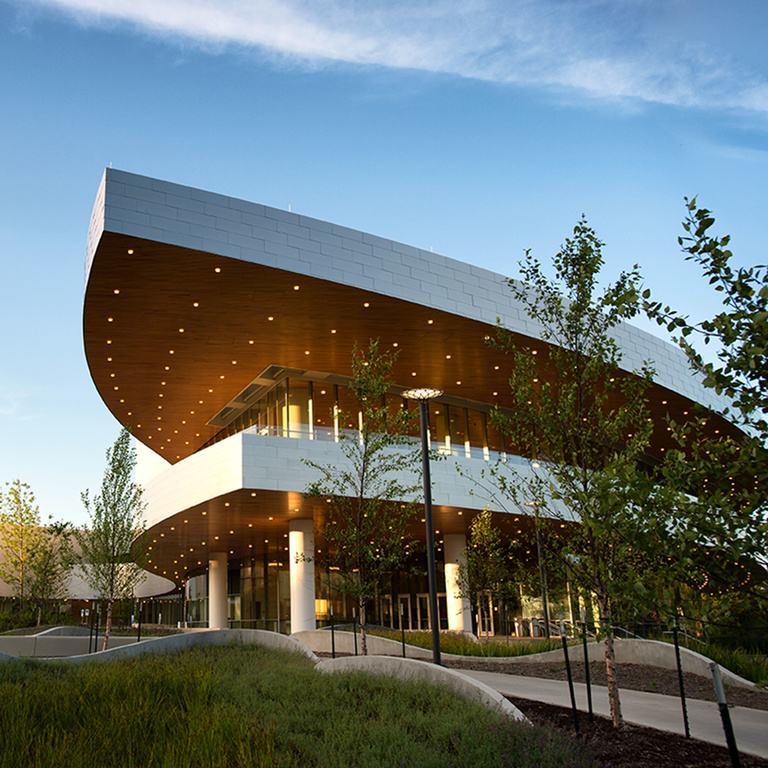 On campus, Hancher Auditorium welcomes musicals, theatre performances, stand-up comedians, and many other artistic performers to the stage. Off campus, local venues like Gabe's and the Englert Theatre host live music and shows from across the country.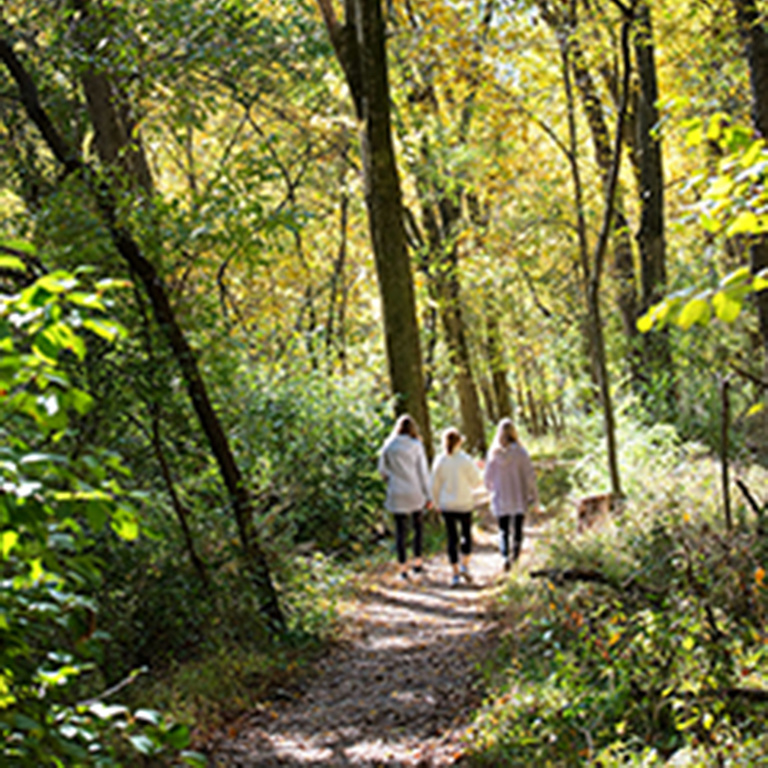 Whether you're a cyclist, runner, paddleboarder, or hiker, there are plenty of ways to stay active in Iowa City. From Terry Trueblood Recreation Area to Lake McBride to Hickory Hills, recreation is always close to home.